Russia's war against Ukraine has had a devastating effect on the Ukrainian people. Since the Kremlin ordered the invasion of Ukraine on February 24 with attacks across the country, the human consequences have been devastating. Hundreds of civilians have died as a result of the bombing by Russian troops, and more than one and a half million people had to leave Ukraine crossing the borders of Poland, Romania, Hungary, and the Czech Republic.
Many families have been affected by this conflict and are currently homeless. Many Ukrainians have been forced to leave their homes overnight, taking only a few of their belongings to seek refuge in neighboring countries.
At Kione Resorts, we have decided to take action and contribute our bit by organizing the transfer of Ukrainian refugees from Poland to Spain by sending buses to the Ukrainian border. This will help them be safe and have shelter in our country until they return to their country.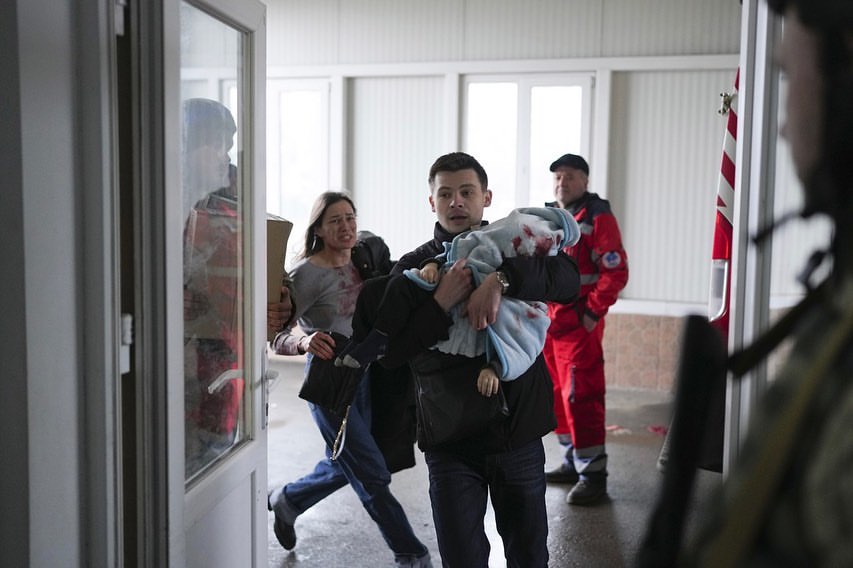 (Photo: Instagram ukraine.ua)
Our main goal is to offer temporary refuge & livelihood to those affected by this conflict. That's why we plan to send a bus equipped with humanitarian aid to the border between Ukraine and Poland (food and medicines) which will depart from the Kione Resorts complex in Alcossebre (Castellón) to the border city of Premyzsl (Poland). There, in Premyzsl, we will pick up 50 Ukrainian refugees and organize their relocation to Spain.
These families will receive asylum in our country by us. We will provide them with accommodation and meals during the first weeks at the Kione Resorts apartments in Alcossebre, Castellón.
This situation goes beyond borders, not only because of its geographical proximity to our country but also due to the millions of lives destroyed as a result of this conflict that is already affecting all of Europe. We believe that is our chance to help as much as we can.
As part of our corporate social responsibility at Kione Resorts, we want to go beyond providing a good stay for our guests. We want to highlight what unites us as human beings and welcome those who need it the most at this time.
Our goal as a company is not only to relocate & provide shelter to refugees in Spain. We also want to guarantee that all the people who come on these buses can be economically autonomous through access to job opportunities in our facilities and other allies located in the area.
We plan to provide all the necessary tools to ease their integration into Spanish society. That is why we will offer them: 
Temporary accommodation in our facilities in Alcocebre

Spanish Lessons 

Technical Training 

Job placement in the region  
If you would like to be part of this initiative, we kindly invite you to visit our GoFundMe campaign and help us send more buses to the border city of Premyzsl. We will periodically share our progress with the community to create awareness and continue helping more people who are trying to escape from this conflict.